This is what we do
Our expertises
What we do
An overview of our work
Blaak Radiateuren VOF is a family run business. After returning from Australia in 1966 J. Torenvlied Senior established the business in Heinenoord. In 1977 Jaap Torenvlied took over the business and focused more and more on the restoration and manufacture of vintage and classic radiators. Years later Jaap's son, also named Jaap, joined the business and in 2010 became a full partner. As the craftsmanship is handed down through the family, the high standard of our work will be  guaranteed for the next decades.
After we have inspected your radiator, the possibilities of  restoring  the radiator are discussed with you. You will receive a quote based on what we can see in this inspection.
Radiator restoration
When restoring a radiator, we may find hidden defects that were not visible on first inspection. If we feel that these parts should be replaced to be able to guarantee the quality of the restoration, or that the parts need extensive repairs, you will be contacted and, if you wish, we will send you photographs of these parts. We can then discuss how to proceed and whether there will be extra costs. Because we keep in contact with our customers throughout the restoration process, if necessary, you will never be faced with unexpected costs when you collect your radiator.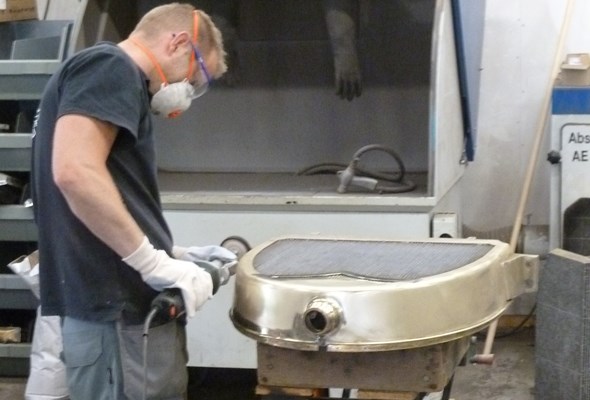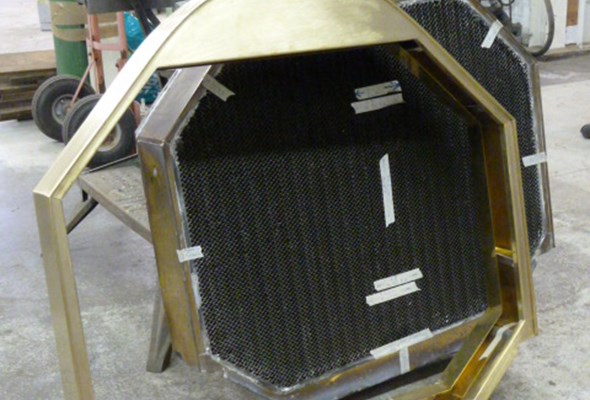 Fabrication radiators
When we fabricate a new radiator, you will receive a quote for a fixed price.
Our craftsmanship, long-time experience with vintage and classic radiators and our enormous photo archive, are your guarantee for a reliable and authentic restoration of your radiator or for a perfect reproduction radiator.
Our workshop
You're welcome
Radiateurenbedrijf Blaak
Radiateurenbedrijf Blaak V.O.F.
Blaaksedijk Oost 21B
3274 LA Heinenoord
The Netherlands
Do you have a question?
Contact us